An Umrah Visa is an official document permitting Muslims to embark on a minor pilgrimage called Umrah, performed in the holy city of Makkah. Every year, thousands of Muslims from the UK participate in this sacred journey and refresh their souls with the spirit of the divine. But when it comes to the preliminary documentation and the umrah visa getting process, some Muslims often delay their operations because of insufficient guidance.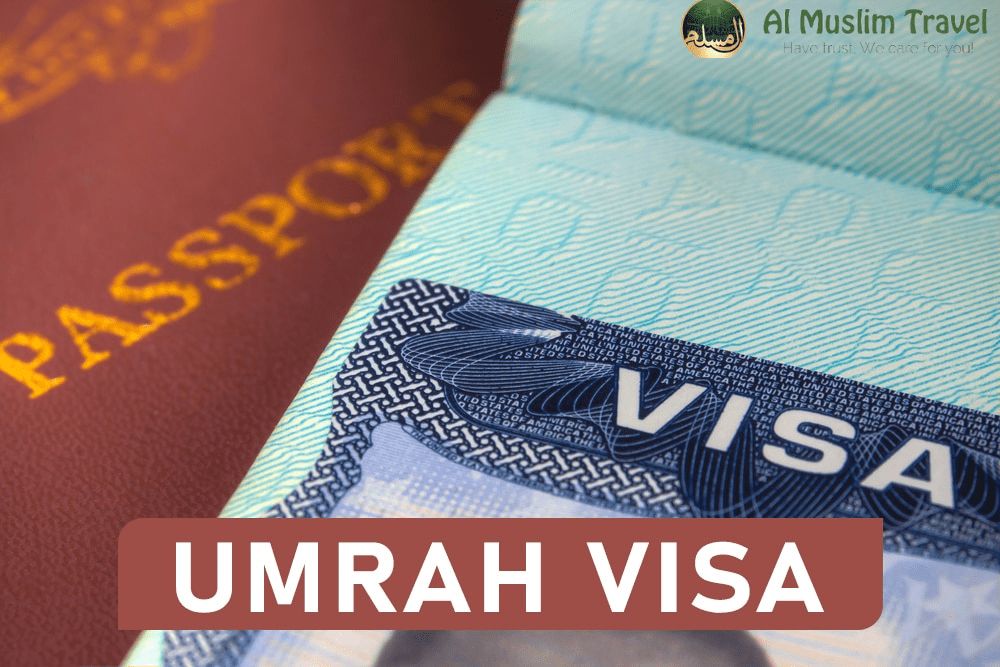 As the number of people embarking on this noble journey is dramatically increasing every year, it is crucial to initiate your process as early as possible. For that purpose, the two things that one must look at are the requirements of getting an Umrah Visa from UK and what types of Umrah Visa are offered to someone. Let's discuss these in detail!
Types of Umrah Visa
The two common types of Umrah Visa that someone applying from the UK can get are the tourist Umrah Visa and the Umrah Visa.
Tourist Visa and Tourist E-Visa
The tourist umrah visa opened a gateway for tourism in Saudi Arabia and simultaneously; it allowed people to perform Umrah. Currently, visitors from only 49 eligible countries can apply for an eVisa. This visa is valid for one year with multiple entries and you can spend a maximum of 90 days in Saudi Arabia but you are not allowed to involve yourself in studies or entrepreneurial activities. Similarly, a tourist visa excludes Hajj as you need a separate Hajj Visa for that purpose.
There are three ways through which residents from the UK can get the tourist visa.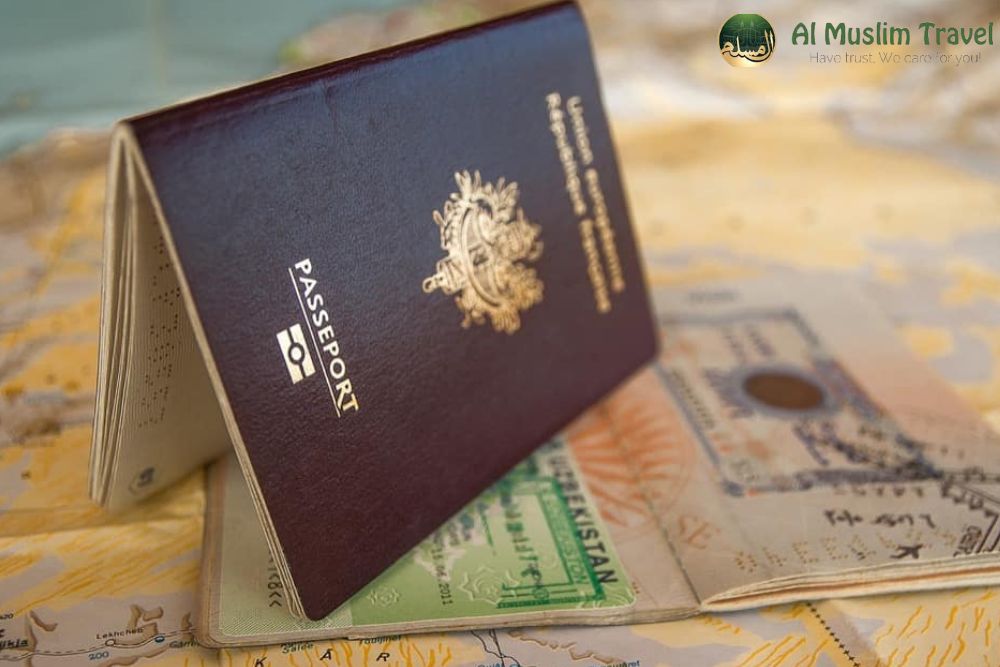 Tourist Visa on Arrival
Saudi Arabia offers Tourist Visa on Arival to people coming from Schengen countries, the US, and the UK. You can perform Umrah with that visa and for that, you don't have to apply earlier. As you enter Saudi Arabia the validity of the Visa is determined initially, then the type of visa is overlooked which in this case is only tourist or business. Another requirement that needs to be fulfilled in this particular visa type is that it has to be issued once and contains an entry stamp of the issuing country.
Saudi Arabia Tourist e-Visa for UK Citizens
If you are travelling from the UK then the option of Tourist e-Visa option is also available for you as it is a simple process to get one. The Tourist eVisa save people from the hasstle of going to embassies, preparing documents and getting those attested. It is mainly because you can apply the Tourist eVisa online. Saudi Arabia has opened borders for tourists from 49 specified countries by offering tourist eVisa and United Kingdom is one of those. You can also perform Umrah on this visa and the Visa provide you an authorized stay of a maximum of 3 months in one stay even though you can visit again as the eVisa expired after one year.
Validaty of eVisa
The eVisa is valid for one year.
You are allowed to stay a consecutive maximum of 3 months with eVisa in Saudi Arabia even though the eVisa provide multiple entry options.
The Validity of eVisa cannot be extended.
If your eVisa expired before entering the Saudi Arabia, then it is mandatory for you to reapply for the eVisa.
You cannot perform Hajj with this Visa.
Requirements for Tourist Visa on Arrival and eVisa
Before you embark on this noble journey to perform your Umrah and travel to Saudi Arabia for tourism purpose, it is advised that you must be well informed about the requirements that you need to fulfill for getting a Tourist Visa and eVisa. These requirements are as follows.

Your passport must be valid for six months from the date of arrival in Saudi Arabia.
A recent colored passport photograph with a white background.
Females traveling with tourist visas do not require a male 'mahram,' to accompany them.
Travel journey plan. Hotel reservation and lodging proof.
Bank statement indicating proof that you can bear your travel and living expenses in Saudi Arabia.
Children under 18 can travel and perform Umrah as long as elderly family members accompany them.
Having health insurance is increase your chances of getting a Visa even though it is not a requirement of the embassy.
Home address in the UK
If you are a non-muslim then you are not allowed to enter the Holy cities of Makkah and Madina with tourist Visa.
Visa Through Embassy
Even though you residents of the UK can easily get a tourist Visa and eVisa on arrival and online, the option of a Visa through Embassy is also there. But given the advancement and ease technology provides, the people from the UK mainly prefer the aforementioned visa processing options rather than going to embassy.
Umrah Visa and Umrah e-Visa
It is the same traditional way of going for Umrah by applying for an Umrah VISA via the Embassy. It has a minimum of 15 days travelling validity and you can maximum have 30 days of stay in Saudi Arabia but it keeps changing, the time Saudi Govt extends the travelling validity so it's better to ask this question to your visa agent about the current validity. Female under the age of 45 years are required to apply for Umrah VISA with a male guardian, known as "Mahram " whereas those above 45 can travel without " Mahram " given that she is travelling with some local female group.
Almuslim Travel always tries to keep you updated with the latest developments regarding visas and its requirement as the rules of Kindom are changing now.
Requirements for Umrah Visa
The minimum requirements you need to fulfill to get an Umrah Visa are as follows.
A completed Umrah Visa application form needs to be submitted.
A colored photograph reflecting the face of the applicant. No side angle view, only photographs with full face views, are acceptable.
Your passport must be valid for six months after entering Saudi Arabia.
BRP card ( Biometric Residence Permit ) / ILR ( Indefinite leave to remain )
If you are a newly converted Muslim then you must bring along proof of religion change (certificate) issued by your local mosque.
You are allowed to go without a Mahram if your age is more than 45 provided that you travel with an organization and submit an notarized (No objection Certificate) from your Mahram.
You cannot enter Saudi Arabia if your passport contains evidence of previous travel to Israel.
Confirmed and non-refundable air tickets.
Proof of accommodation, hotel lodging.
A vaccination certificate against Meningococcal Meningitis should be attached.
Your National ID card or Birth Certificate.
Umrah Packages for People coming from UK
Are you planning to embark on this noble journey of performing your Umrah? Are you looking forward to having the fullest of this journey with Allah Almighty? Everyone performs Umrah for that purpose, but sometimes they get distracted by unwelcoming conditions like accommodations issues, food, travel problems, and misinformation about regulations. The problems get even more complicated when you embark on this holy journey with your family. This is where the AlMuslim offers premium and, at the same time, affordable umrah packages for families coming from the UK.
Exclusive 5-Star, 4-Star and 3-Star Umrah Packages by AlMuslim Travels
If you are travelling with family, with a group of friends from the UK, or alone, then the 5-star premium umrah package of Almuslim Travel is the best for you. We offer 5-star packages depending upon your intended time of stay. You can get the best umrah packages with accommodation in 5-star luxurious hotels in Makkah and Medina for 12 nights, 14 nights, ten nights, and seven nights respectively.
Similarly, with the 4-star umrah packages, you will get quality accommodation, travel, food, and a comfortable environment at a minimal cost. The 4-star packages for Umrah are available for all kinds of intended stays, i.e., 14 days, 12 days, 10, and 7 days, respectively.

Finally, with 3-star Umrah Package, you can stay for two weeks, ten nights, or seven or twelve nights 3-star Umrah packages in the most affordable hotels in Makkah and Medina. You will also be provided with travel services from Makkah to Medina, accommodation, visa services, and a return ticket back to the UK.

Apart from the aforementioned packages, we also offer Custom Umrah Packages, special December umrah packages, Easter umrah packages, and luxurious Ramadan umrah packages.